You are a manager!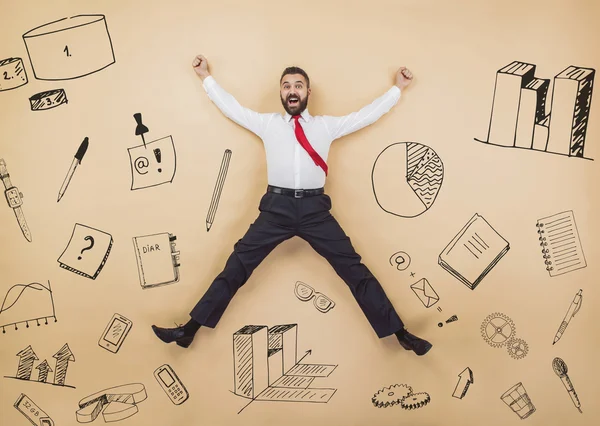 As managers, the people skills we use on a daily basis are the major foundation of our business and career success – such skills effectively differentiate the superior leaders and managers. Yet most managers spend little time reviewing or developing their people management skills and practices. Today we work in complex organization and matrix struc­tures where old levels of accountability are frequently blurred. We are tasked with having to generate new business, solve complex problems and look after an ever demanding workforce that has increased ambi­tions and expectations. Matrix structures are often difficult to work in and past levels of organizational accountability have often been surren­dered to more ambiguous reporting lines. So the demands and pressures on managers are increasing all the time. Yet these day-to-day pressures frequently mean we have little time to stand back and analyze what it is we are doing. Often daily pressures mean we keep running without any reflection time. The danger of course is that we start developing dysfunctional practices and habits, and in today's competitive world this is a dangerous trap in which to fall. Any professional manager needs to be constantly reviewing and fine-tuning their people management skills. It is the major basis on which we can differentiate ourselves as business managers.
The effectiveness of the people who work for you is not solely deter­mined by their individual competence, rather as much your ability to manage them – to motivate, develop and coach them! In turn your success as a manager is often determined by the way you manage your boss. In both relationships we need to ask whether we are given, and also provide, sufficient levels of autonomy, responsibility and guidance. Ultimately our leadership effectiveness is determined by our ability to develop strong working relationships and achieve high performance results through them. Ultimately business success is all about people and influence.
Against this background of rapid change many of our traditional approaches to management are under seige. Authority in today's organ­ization is not automatically given to someone because of their position in the hierarchy. Knowledge and expertise have now gained currency at the expense of older styles of management that too often paid defer­ence to rank and authority. People no longer expect or are prepared to carry out tasks simply because they are told to do so by a manager. People want to know the 'why' of an action, as well as the 'what'. No longer can any manager in any organization be confident that their past manage­ment performance will guarantee future success.
In order to succeed in today's fast changing organizations we need to demonstrate new approaches to influencing and gaining commitment from staff. We need to be open and willing to new ideas and approaches from anywhere. We might argue that this is not a new notion – managers have always had to be good listeners. But the need for higher levels of competence in influencing skills is now more critical than ever. Faced with increasing levels of global competition, organizations need to innovate and challenge conventional practices more than ever before. The global uncertainty facing organizations is greater than it has ever been and the need to share ideas and challenge within the corporate environment is a pre-requisite for survival. This requires managers to be comfortable in having their ideas constructively criticized; they need to resist taking offense or feeling that their authority or expertise has been called into question. For many managers this behaviour is not as easy as it might first sound.
Many organization cultures actively discourage people from challenging their managers. Many managers are deeply uncomfortable at the thought of having their ideas challenged or critiqued by junior staff. To do so in some organizations is to jeopardize your career path or continued development! The traditional approach is that managers are expected to manage and people are expected to follow. Yet the fact is that the vast majority of managers in organizations are still unable to sit down in front of their people and provide negative feedback in a construc­tive manner! Until we have addressed this challenge we can perhaps forget fanciful ideas about becoming people centred learning organi­zations. However, this approach has to change, and is slowly changing. Mastering people skills is a big challenge for all individuals who aspire to become successful managers or leaders!